Children are an important part of our church family life and are always very welcome at all our services. Here are some of the groups that meet, especially for young people.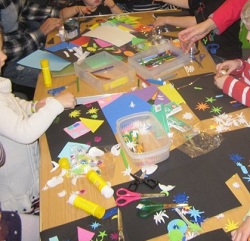 Edward Bear Club meet every Monday at 10 am in the Church and Church Hall during school term time. This is a group for babies and children up to the age
of five and their parents, grandparents or carers. Activities include play sessions, a short time to sing songs, listen to a story, say a prayer together and get creative with crafts, followed by refreshments in the Church Hall.
We look forward to welcoming you and your children to join in the fun! For more details contact Rebecca Johnson This email address is being protected from spambots. You need JavaScript enabled to view it. or Tamsyn through our Facebook Page